About Us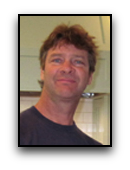 DAN HENNESSEY
Licensed General Contractor
I first picked up a hammer as a young kid to help my Dad maintain, repair and remodel my 1890 family home in Mill Valley. I continued on to do work in the industry completing small construction jobs that I built and self-managed. I mentored under other general contractors as a carpenter, foreman, supervisor and project manager. In the early 90s, I became a partner in Tupper Construction and Project Management running everything from residential remodels to decks and fences to new home construction. In 1995 upon getting my contractor's license, I started Hennessey Construction (later to become Hennessey Construction, Inc.) with my wife Lori. Since that time Hennessey Construction, Inc. has built itself a reputation for having respectful, qualified employees crafting and building beautiful homes.

Our business goal is to select projects of all types and sizes from small bath remodels to complete tear down and home rebuilding and to provide services from the design (if applicable) through construction. This enables us to keep our workers busy while not overwhelming our management staff. We pride ourselves in our ability to maintain a great relationship with our customers from the first meeting to many years of friendship after completion. We choose our staff not only for their fine craftsmanship and work ethic but equally for their ability to get along with our clients and their families, including the family pet.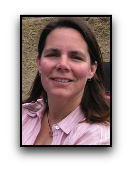 LORI HENNESSEY
Administrator
A Mill Valley native with a strong sense of organizational skills and graphic design background, I fell into the construction industry after years of ad design and production for real estate magazines. I started as a part-time bookkeeper handling the financial side of Hennessey Construction while raising our two daughters (now 11 and 14). As Hennessey Construction and the girls grew I was able to expand my responsibilities to include management of personnel, marketing and home design.

It is my responsiblity to manage the human resources, payroll and accounting duties, payables and receivables, marketing, job-cost management, and to assist in the estimating process. In addition, I help to maintain good relationships with clients and keep the home office running smoothly at all times.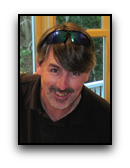 RICH DOWD, AIA
Project Manager
I have practiced Architecture, Project Management and Construction Management in Boston, San Francisco, Napa Valley, and Marin for over 25 years and have 19 years experience as a licensed architect providing comprehensive architectural and construction management services.

Since 2004 I have sustained a dedicated practice designing and building custom homes and unique commercial projects. I have assisted clients through the programming and design phases, the entitlement and permit approval process, and guided clients through the construction process. I established my practice on the premise to provide a dedicated team involved and focused on the entire process from concept design through completion of construction. This provides vertically integrated and professionally managed services and creates the most successful results and client satisfaction. RD Architecture discourages separation between the design and construction teams. My process is a collaborative, consensus building approach that seeks to define project parameters, identify issues and incorporate client approved solutions into the project through all phases of development.