San Anselmo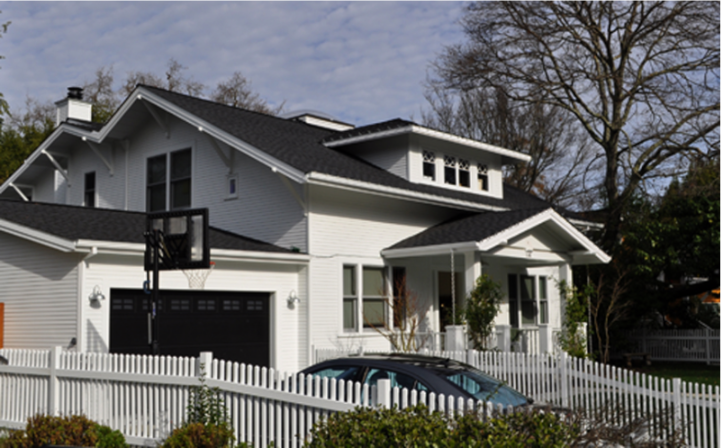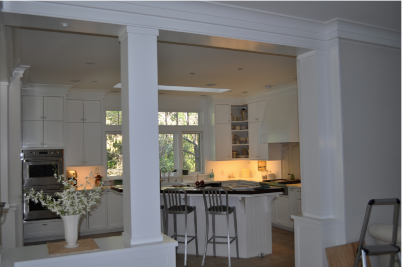 Whole House Remodel
Hennessey Construction, Inc. completed a whole house remodel of this home nestled in a coveted yet tight-knit neighborhood in San Anselmo. The work consisted of a complete renovation, addition, and structural and foundation upgrades of an existing 2,285 sf 1920's Craftsman-style bungalow into a 5,000 sf contemporary farmhouse-style home for a family of five.

The new first floor addition includes a living/family room, kitchen and dining room. Open planned spaces, travertine floors, wood-burning fireplace, custom cabinetry, and architectural woodworking create an elegant yet comfortable interior. Existing study and guest bedroom were renovated.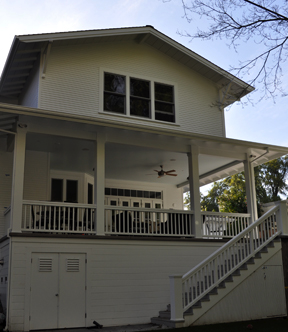 The new second floor master suite addition includes a master bedroom with vaulted v-grove ceiling and exposed beams, bathroom with custom cabinetry and Corian countertops, spa tub and tiled shower, and a walk-in closet.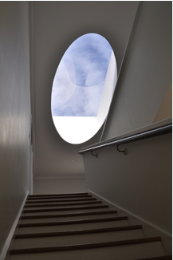 Other existing second floor bedrooms and bathroom were completely updated and renovated with new wood and tile flooring, architectural cabinetry and woodwork, and new finishes.

In addition, new doors, dual-pane windows, lighting, audio, security and internet connections were installed throughout the entire home. Using a Scandanavian theme for inspiration, the house was finished with cool paint colors and rich fabric textures.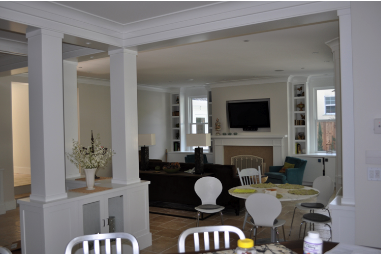 Radiant flooring, hot water heating, lighting controls, and whole house fans were a few of the energy efficient systems installed.

Self-performed services provided by Hennessey Construction, Inc. included project management and supervision, rough and finish carpentry, exterior clapboards and trim, architectural woodworking and cabinetry installations, door, window and hardware installations. Hennessey Construction, Inc. worked in partnership with RD Architecture on this project.